Building a Future of Work
that Works for Women
Mamta Elias
Vice President, Strategy, Ovia Health
Angela Nelson, MS, BCBA
Executive Director of Clinical Services & Vice President of Operations, RethinkCare
Jeff Jacques, MD
Chief Medical Officer,
Virgin Pulse
Maggie Scott
VP Strategic Solutions,
Population Health
Virgin Pulse
"Your benefits should never add to her to-do list."
Angela Nelson
RethinkCare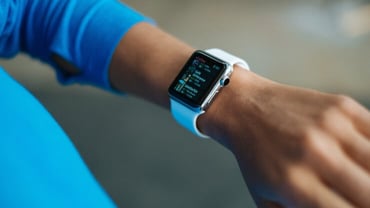 Far far away, behind the word mountains, far from the countries Vokalia and Consonantia, there live the blind texts.
According to

McKinsey

, women leaders are switching jobs at the highest rates they've ever seen – and at higher rates than men in leadership.
To put the problem in perspective: for every woman at the director level who gets promoted to the next level, two women directors are choosing to leave their company.
The reasons women leaders are stepping away are telling – they are not leaving the workforce; they are leaving their organization. Women are establishing roots at organizations that deliver equitable, supportive, flexible, and inclusive workplaces that recognize and reward the contributions and leave those that won't.
This on-demand webinar is designed for HR, people leaders, and managers across all industries. In this webinar, you will meet a panel of women and family health, wellbeing, benefits, and caregiving support experts to discuss how organizations can make meaningful and sustainable progress in the workplace.
During the webinar, we unpack the following:
Why empathic benefits matter today to your workforce.

How to educate your workforce to create a culture of support

Power of social communities to improve women's health and wellbeing.

What do flexibility, equity, and inclusivity look like as a benefit offering in this new world of work?

The impact of confidently moving forward to support women in the workplace
Virgin Pulse is recognized by SHRM to offer Professional Development Credits (PDCs) for SHRM-CP® or SHRM-SCP® recertification activities. Watch this webinar to receive 1 PDCs.
Meet the speakers
Mamta Elias, Ovia Health
Mamta Elias is the Vice President of Strategy for Ovia Health, the leading women's and family digital health solution. In this role, Mamta works to define long term strategy and assess growth opportunities for the company, including new markets, client segments, and product offerings. Mamta's previous experience includes strategy and innovation roles across the healthcare sector, including in health policy, management consulting, and startups.
She received her undergraduate degree in international affairs from The George Washington University, her MPH from Universidad Pompeu Fabra in Barcelona, Spain, and her MBA from Duke's Fuqua School of Business.
Angela Nelson, MS, BCBA, RethinkCare
Angela Nelson is the VP, Clinical Services for RethinkCare. She oversees RethinkCare's consultation services and content generation for our industry leading Parental Success solution. She specializes in working with parents raising children and teens with learning, social, and behavioral challenges, as well as organizations motivated to best support their employees with intellectual and developmental disabilities. Angela holds a master's degree in Counseling, a bachelor's degree in Psychology from UCLA, and is a Board Certified Behavior Analyst (BCBA). She is currently pursuing her doctorate in Education with a specialization in organizational behavior change.
Jeff Jacques, MD, Virgin Pulse
Jeff's entrepreneurial spirit and clinical expertise will help differentiate us in the market and challenge us in new ways, especially at the intersection of technology and human connection. He brings more than 20 years of experience in the health industry, rooted in digital health and combining both personal and professional caregiving. While vice president of Neonatal at Aetna, his personal experiences and frustrations with the healthcare system ignited a passion for solving complex health problems and led to the creation of the NeoCare Solutions startup in Aetna's incubator, Healthagen. Most recently he founded CareTribe, a digital platform using technology, human expertise, and social engagement to help people get the support they need for their caregiving journey.
Meet the moderator
Maggie Scott, Virgin Pulse
Maggie Scott is the Vice President Strategic Solutions – Population Health and joined the Virgin Pulse in June 2019. She is a Registered Nurse and brings over 40 years of experience in providing care and understanding health care delivery from the provider, employer and health plan perspectives. Maggie is passionate about supporting people and clients in improving population health. In her current role, she leads Virgin Pulse Live Service and Clinical Solution sales across all markets. She came to Virgin Pulse from Capital One, where she spent 14 years developing and managing onsite healthcare centers and health and wellness programs. She exceled in creating benefits strategy and managing operations for clinical programs, benefits, and employee assistance programs. She has a customer-centered approach in developing creative solutions and organizational design based on analytics and consumer service excellence. Prior to Capital One, she led the medical care review in a managed care organization and has provided patient care in inpatient and community settings. She holds a BS in Nursing from the University of Virginia with a focus on Wellness and holds various health and fitness certifications.