On-Demand Replay & Tip Guide
Delayed Care & Cancer -
Challenges and Strategies for HR Leaders
Brenna Shebel
Vice President,
Business Group on Health®
Dr. Marc Shuman
Hematology Specialist and Emeritus Professor of Medicine at UCSF, MORE Health
Jeff Jacques, MD
Chief Medical Officer,
Virgin Pulse
Last year, employers predicted that they would see rising medical costs because of missed or delayed care – those predictions were correct.
In a recent Business Group on Health survey, employers said delayed care has resulted in long-term mental health issues, increased medical services, and higher chronic condition management. The survey also revealed that cancer is now the top cost and healthcare trend driver.
As HR, benefits, and health plan leaders, you need sustainable strategies and solutions that address these challenges.
Challenges facing employers today and those anticipated for tomorrow

Explore strategies for providing employees with the resources they need to reverse trends from Centers of Excellence to virtual care

Share expert guidance on second opinions, cancer diagnoses, and treatments to help employees make high-quality decisions during times of stress and uncertainty
Watch the on-demand replay and receive a guide to what delayed care and cancer mean for your organization.
Virgin Pulse is recognized by SHRM to offer Professional Development Credits (PDCs) for SHRM-CP® or SHRM-SCP® recertification activities. Attend this webinar live to receive 0.5 PDCs.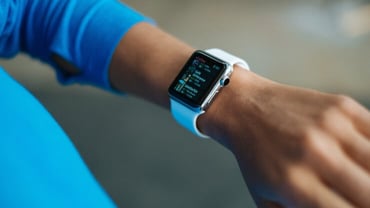 Far far away, behind the word mountains, far from the countries Vokalia and Consonantia, there live the blind texts.
Watch the on-demand event and get the free guide
Meet the speakers
Brenna Shebel, Business Group on Health®
Brenna Shebel joined Business Group on Health in July 2006. She currently oversees the strategy and day-to-day operations of the Business Group's Center for Data-Driven Insights (CDDI), which provides Business Group members with key statistics and benchmarking data to identify trends and best practices in the areas of health care benefits, delivery system transformation, well-being and workforce strategy. Before joining the CDDI team, Shebel coordinated the operations for the Business Group's Institute on Health Care Costs and Solutions.
Before joining the Business Group, Shebel worked for Healthy Maine Partnerships (HMP) in promoting physical activity, nutrition, and tobacco resistance activities in schools, communities, and workplaces in southern Maine. At HMP, she led efforts to establish tobacco-free communities, created youth advocacy programs in three school districts, and assisted with workplace wellness initiatives. Before that, she served as a research assistant at Dartmouth Medical School, where she collected data for diabetes research and mentored adolescents with a chronic illness in various clinical, academic and community settings.
Shebel received a Bachelor of Science degree in community health education from the University of Maine at Farmington and a Master of Science degree in health policy and management from the Muskie School of Public Service at the University of Southern Maine. Shebel has also completed a certificate in benefits and compensation from the Cornell University School of Industrial and Labor Relations. She is also a Certified Health Education Specialist (CHES).
Dr. Marc Shuman, MORE Health
Dr. Marc Shuman is a Hematology Specialist and is an Emeritus Professor of Medicine at the University of California San Francisco (UCSF). He has been listed among the Top Doctors in America for three decades. Previously, Dr. Shuman was funded by the National Institutes of Health (NIH) and the National Cancer Institute (NCI) as a Principal Investigator for 30 years and was awarded the Research Career Development Award from the National Institutes of Health (NIH).
Jeff Jacques, MD, Virgin Pulse
Jeff's entrepreneurial spirit and clinical expertise will help differentiate us in the market and challenge us in new ways, especially at the intersection of technology and human connection. He brings more than 20 years of experience in the health industry, rooted in digital health and combining both personal and professional caregiving. While vice president of Neonatal at Aetna, his personal experiences and frustrations with the healthcare system ignited a passion for solving complex health problems and led to the creation of the NeoCare Solutions startup in Aetna's incubator, Healthagen. Most recently he founded CareTribe, a digital platform using technology, human expertise, and social engagement to help people get the support they need for their caregiving journey.